At Binbrook Eye Care, our onsite optometrist Dr. Jamie Theresa Cho performs complete eye exams that not only check your vision, but also the health of your entire eye. With years of experience and training, she can diagnose and detect a variety of eye problems and diseases, including cataracts, glaucoma and retinal problems – just to name a few. With state-of-the-art diagnostic equipment, we work closely with other surgical and medical professionals so that we can refer you for further assessment or treatment if required.
We also have a full line of fashionable eyewear and contact lenses on site! To find out more or book an eye exam, contact us.
A full eye examination at Binbrook Eye Care can detect changes to your vision and eye health. This comprehensive eye examination includes a thorough history, review of eye health, vision and co-ordination check of your eyes, including diagnostic tests for glaucoma, cataracts and macular degeneration. It also includes an assessment of your current prescription and complete discussion of any diagnosis and treatment issues arising from the examination.
Binbrook Eye Care provides dilated retinal examinations to assess for retinal holes and tears, as required by many professional sporting organizations. Remember, just because you can see well doesn't necessarily mean you have good eye health! Contact us today to schedule your next eye exam!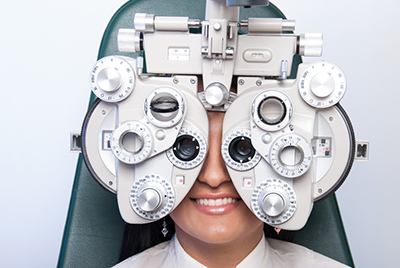 CHILDREN'S VISION EXAMINATION
Eye exams are an important part of maintaining our overall health. Even a child who cannot read can have an eye exam with the optometrist. It is recommended by the Canadian Association of Optometrists that a child's first eye exam be done before the age of 3 and then annually while they are school aged.
Children in high-risk groups may be those with a parent who has a turned eye, lazy eye or strong prescription. Young children with vision problems don't know that things they look at are actually different from the way they see it. Vision accounts for 80% of all learning in a child's first 12 years. One in six children between the ages of 5 to 12 years has vision problems that can affect reading and learning ability.
Reminder: Children 19 and under are covered for one full exam every twelve months through OHIP.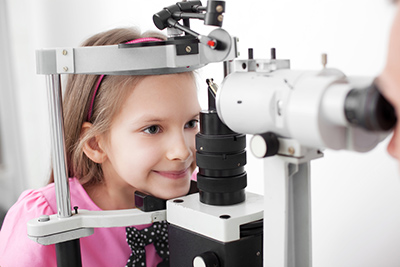 Millions of Canadians have discovered good reasons for wearing contact lenses! Sometimes people wish to get away from the glasses look, avoid fogging of lenses or avoid interference with sports and other activities. Additional reasons include an unobstructed field of vision (since there are no frames), and better vision as contact lenses move with the eye, eliminating distortion caused by looking through strong lenses from an indirect angle.
All you need is a thorough eye examination by Dr. Cho in order for your contact lenses to be properly prescribed and fitted. As your eye doctor we can then help you find the type of contact lenses best for you, based on your vision problems, history, occupational, recreational requirements, and other factors.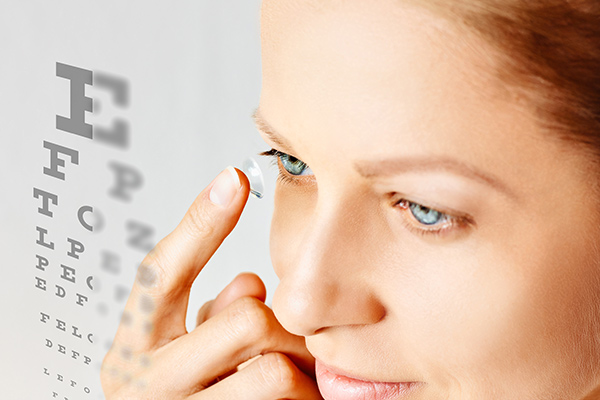 MINISTRY OF TRANSPORTATION (MTO)
On occasion the Ministry of Transportation requires forms to be completed by a Licensed Optometrist to renew and/or reinstate an Ontario driver's license. We happily provide visual acuity and confrontation visual fields for these purposes.
Whether you are applying for a position that has vision requirements or are working in a field that requires you to maintain certain vision standards, Binbrook Eye Care can provide you with the testing and documentation you need. Example occupations with vision standards include pilots, professional drivers, military, police officers and firefighters.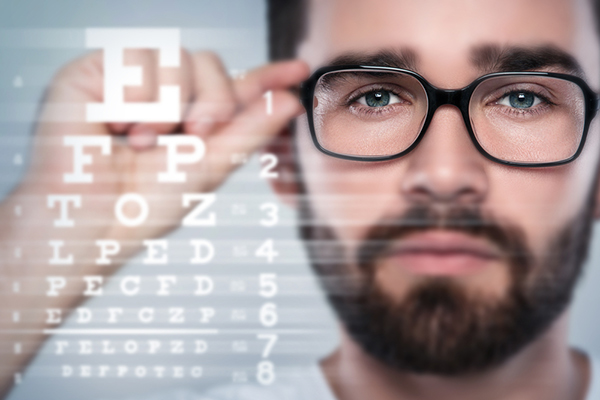 EXCEPTIONAL EYE CARE • DISTINCTIVE EYEWEAR!