Your One-Stop-Shop For All Things Eyewear & Eyecare!
FOLLOW US ON SOCIAL MEDIA!
Located in the heart of Binbrook, Ontario, Binbrook Eye Care has been offering complete eye exams as well as eyewear and contact lenses since 2012. We now offer eye exams 6 days a week with Dr. Jamie Cho as well as with Dr. Brandon Pham.
Binbrook Eye Care offers the latest in eye exam technology, including OCT (Optical Coherence Tomography), visual fields and auto-assist refraction with intraocular pressure tests. We strive to provide the most thorough eye exam possible and often are able to accept urgent last-minute appointments for those who are having sudden-onset eye problems.
Looking for eyewear? Our gallery of sunglasses and eyeglasses offers the best selection in the entire Hamilton area. We carry almost 2,500 frames from almost 20 different brands, including Tiffany, Maui Jim, Armani, Nike, Ray-Ban and Oakley. Check out our Eyewear page for more details. We also carry several options in contact lenses and provide education on the use of contacts as well as trial pairs of lenses.
Above all, Binbrook Eye Care aims to provide the absolute best in service to our patients and customers. We feature licensed full-time opticians, who are here to answer your questions on everything from progressive lenses to colour contacts. Our opticians also offer repairs and adjustments to glasses or sunglasses at no charge to our patients and cut your lenses right here in our in-house lab. For those looking for help choosing the right frame, we have an excellent frame stylist who can help with both the fit and the functional aspects of choosing a frame. We also provide direct billing for your eye care insurance claims.
We hope Binbrook Eye Care is your first stop when your eyes need care!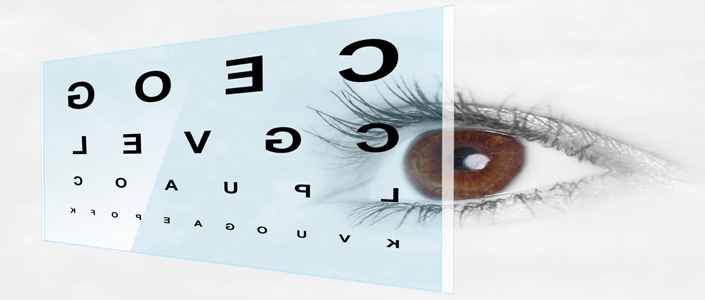 EXCEPTIONAL EYE CARE • DISTINCTIVE EYEWEAR!